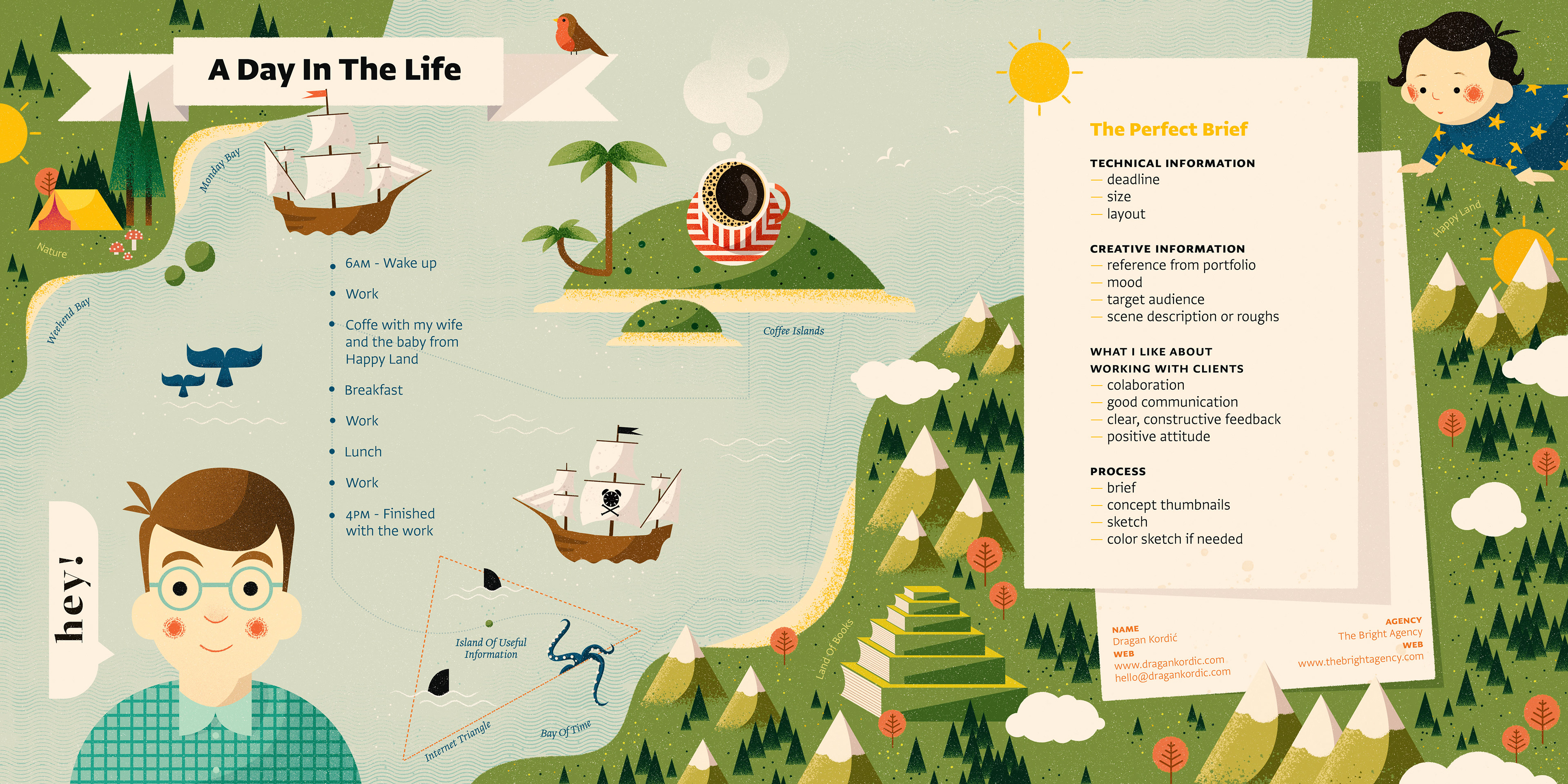 A Day In The Life
I was recently asked from lovely people from The Bright Agency to make a promo illustration depicting my typical day, alongside with some information on what I consider a good brief from a client. I really loved the idea that serve to familiarize clients with us illustrators and with what is helpful to us when working with them. 
Sketch

Since lately I really enjoy making some sort of maps I came up with one that represent the typical day as a journey with it's joys and challenges.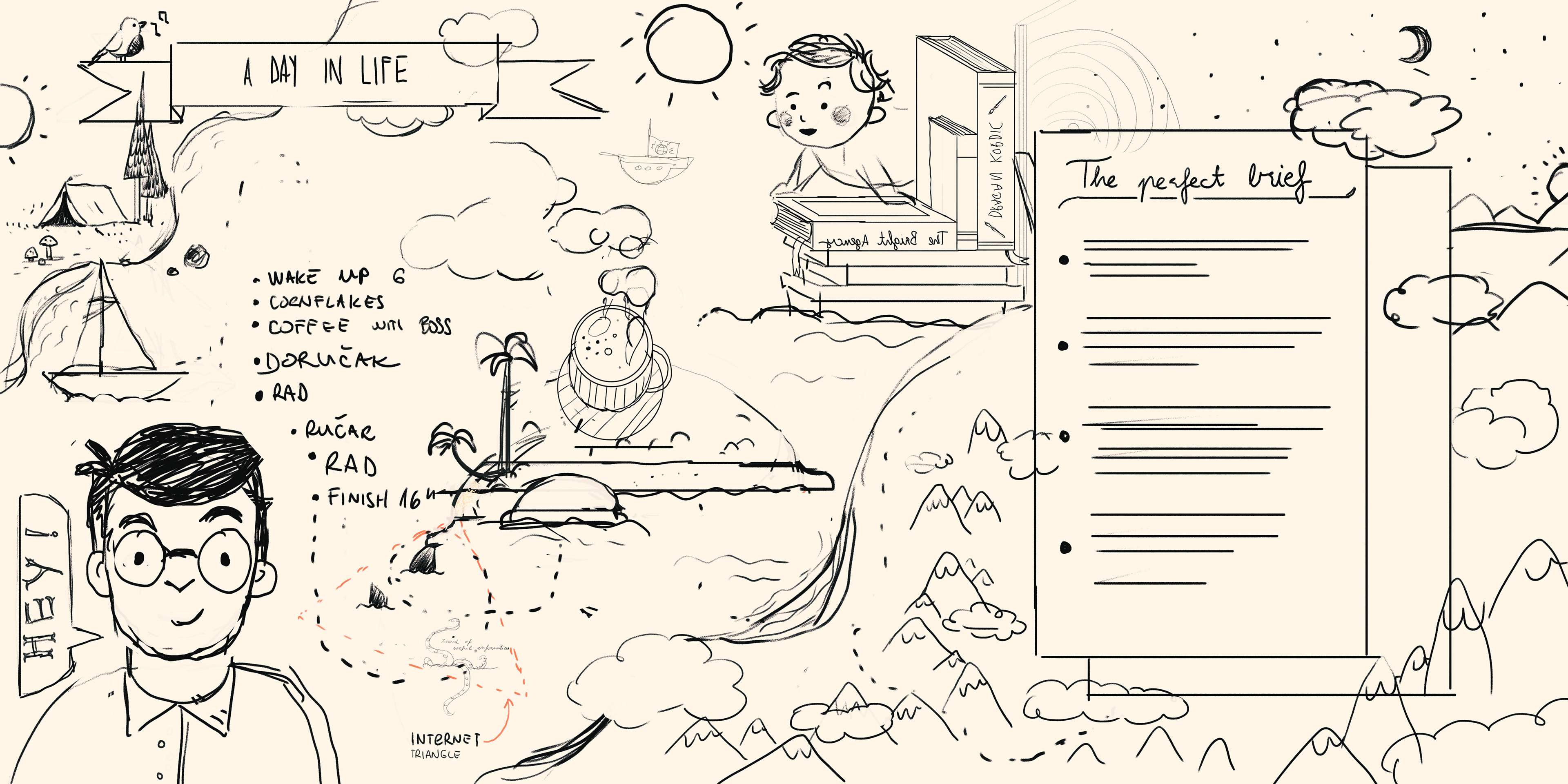 In the final illustration I kept almost all of the elements from the sketch. I dropped few of them along the way but mostly just rearranged them to make the final comp. 

My second favorite part of it (I guess you know what is my first) is definitely the Internet Triangle with it's tiny Island Of useful Information :D.

Thank you for reading and watching this, I hope you will enjoy it as much as I did making it!
Cheers, Dragan