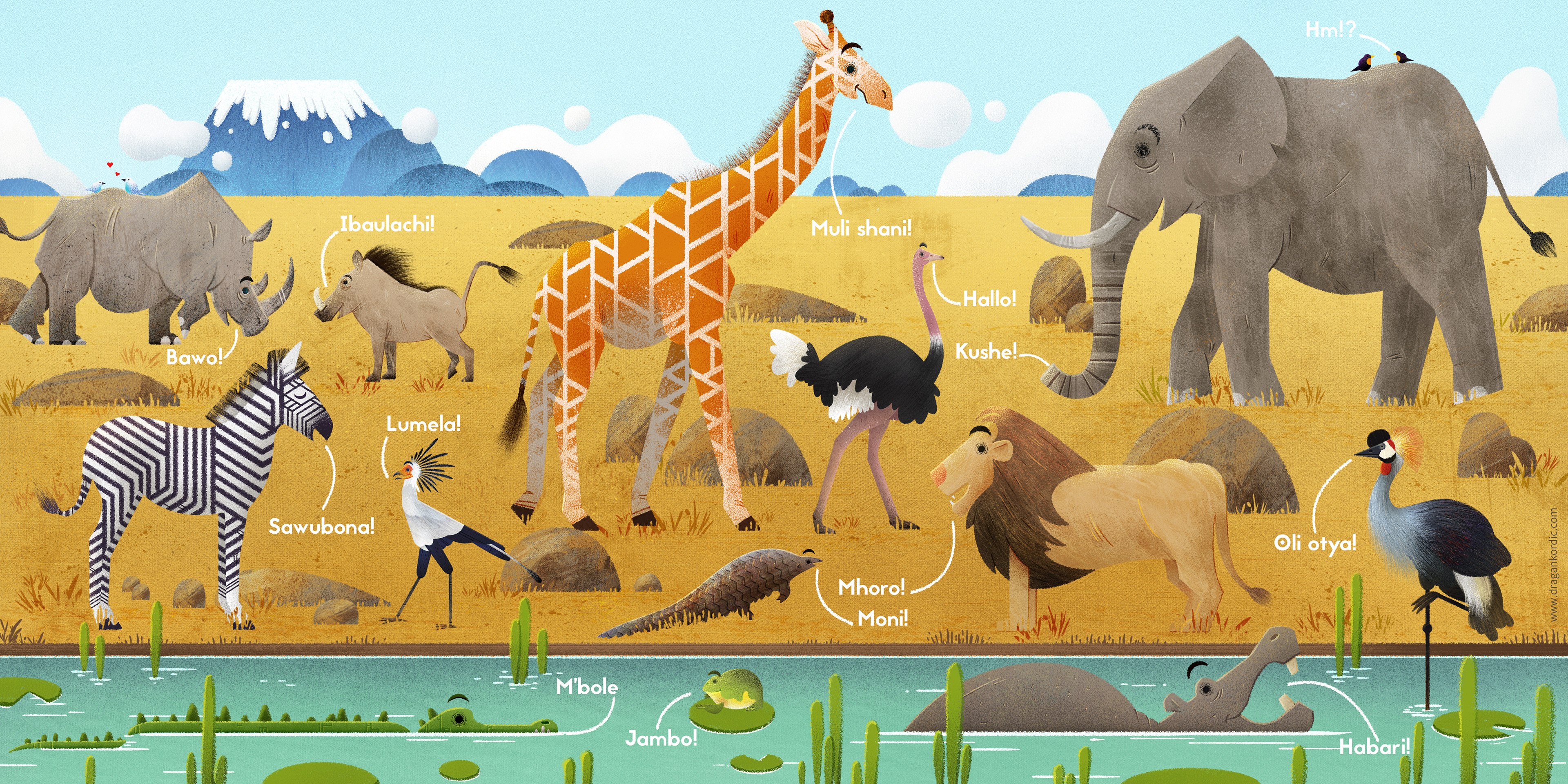 "Hello Africa"
If you ever wonder how to say "Hello" on different African languages - you can use this cheat sheet :D. This one was also personal piece to practice drawing animals and that type of thing is easier when you have a theme. This time I picked African savanna animals and added those hello's to make it more interesting. Maybe it would be fun to make a book about animals from different parts of the world that are saying hello in their languages. :)
Sketch
This time I started with background and planned to fill it with animal profiles so I did not make final sketch but sketched each animal as I go. I was finishing them in the same manner and then moved them around to get pleasing composition.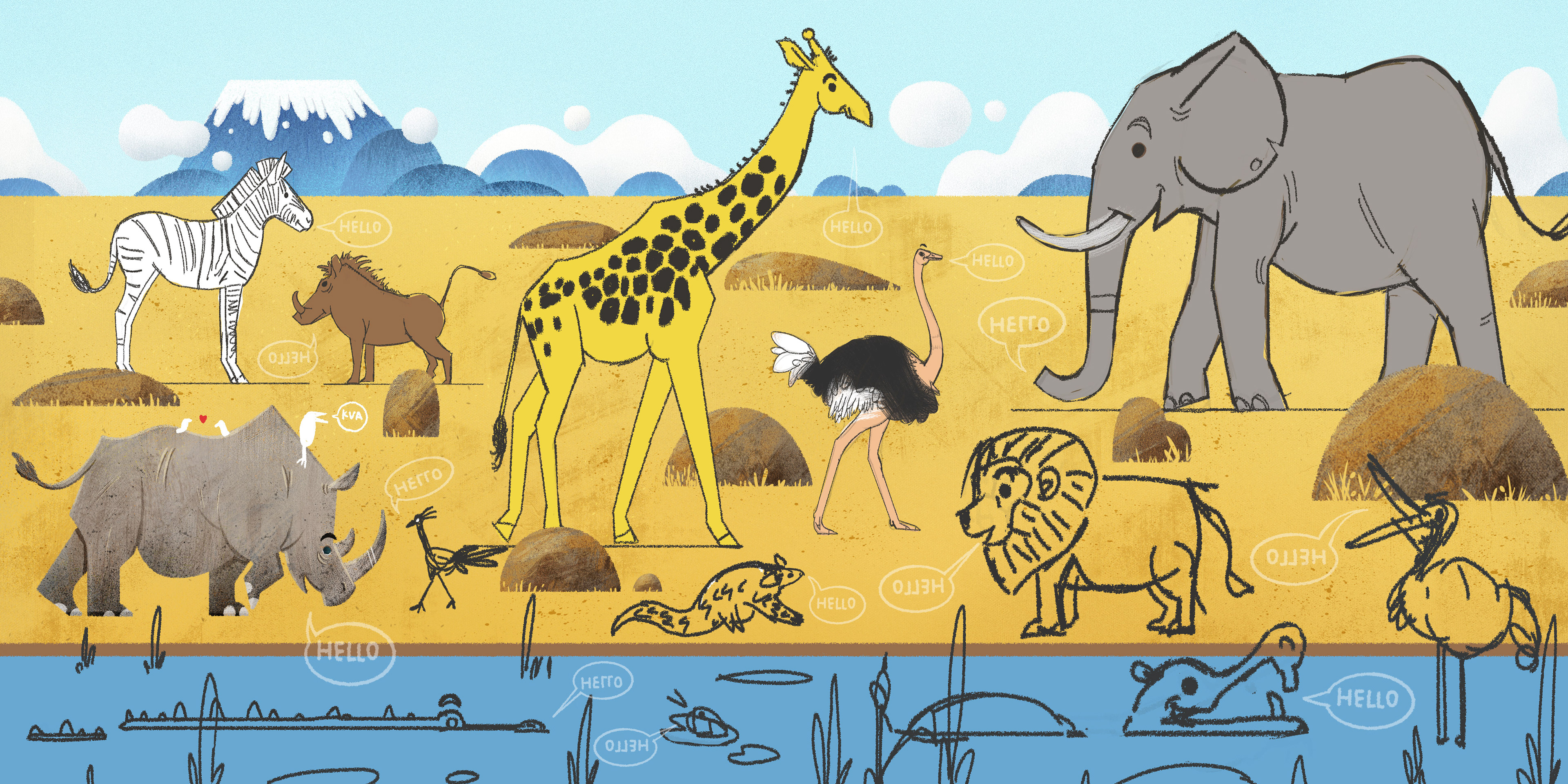 In the end I'm happy with the result and probably will explore this "hello" idea more with different animals from other parts of the world.
Close ups of final illustration