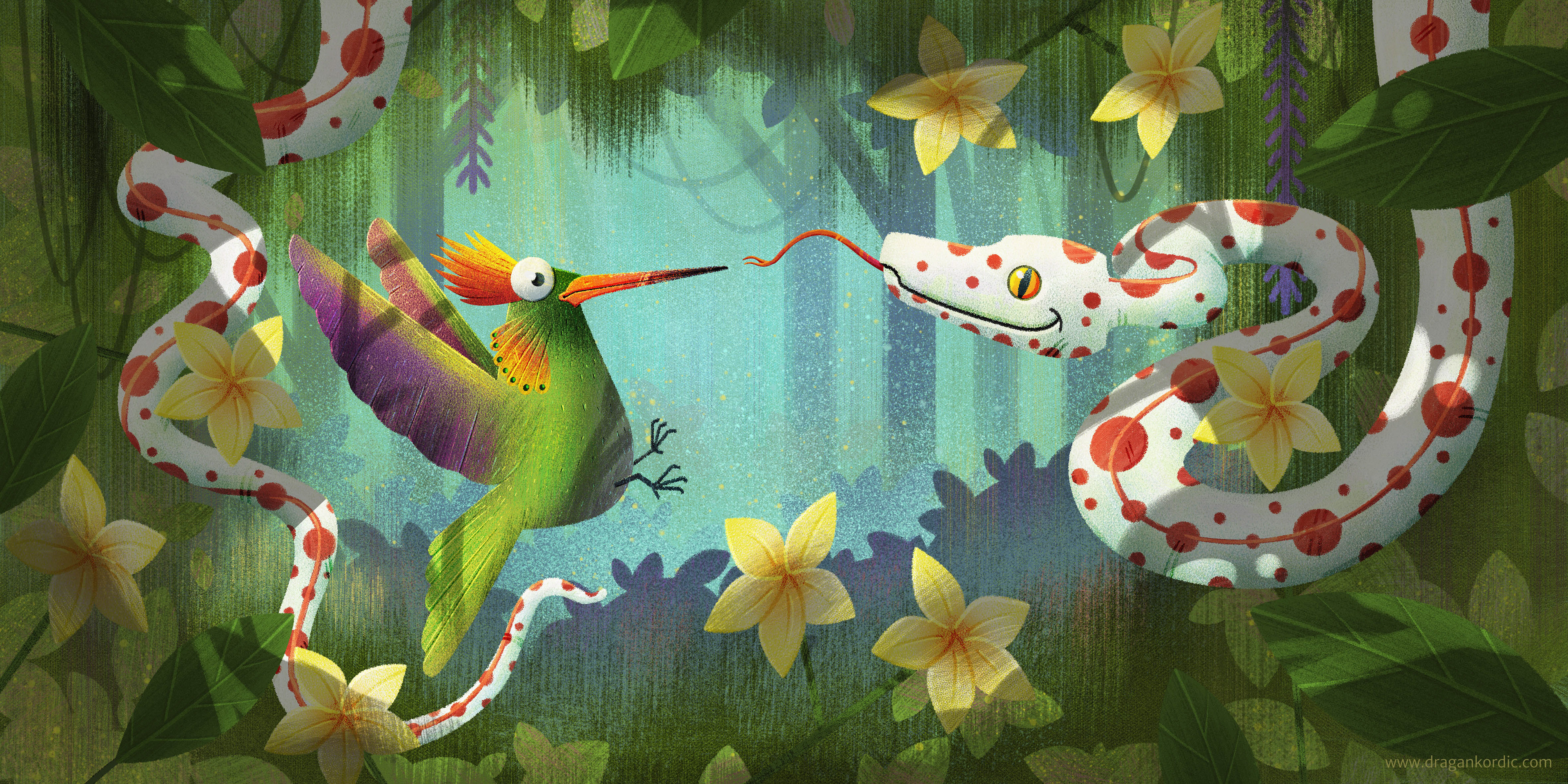 Jungle games
Lately I started to redraw my old illustrations in more cleaner way. Here is first of them. I was pretty ok with composition and characters, and wanted to make a piece which would be more in line with some nonfiction picture books. Previous work was fun but it was bit too painterly for this kind of work.
Sketches
Here is the sketch from few years ago, funny to see those - I feel I'm in much better space now regarding my drawing skills which than were obstructed with years of doing point and click graphic design :).
Also here is old painterly style illustration. You can see from thumbnail view it's almost the same as new but new one is much more interesting to look at - I hope. It definitely has more interesting textures and even more depth. 

It was great feeling revisiting this old piece and redoing it with few years in hand. It was also relaxing to do because almost all elements remained same and really good to spend most of the time on design decisions, and those fun textures. I will try to to more of these as they are great practice in getting use to style and bullet proofing the process.

Thank you for reading and watching, you can see more details below.
Cheers, Dragan
or send an email at
 hello@dragankordic.com