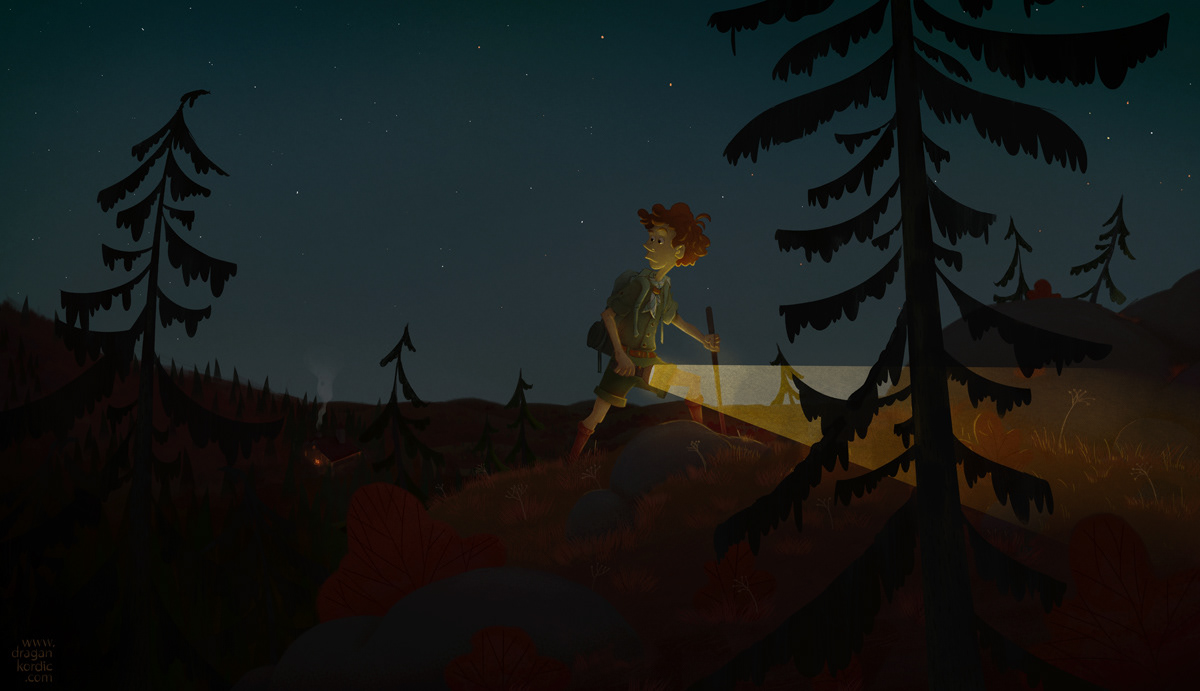 Personal piece, illustrating book of short scout stories from croatian writer
and scout Danko Oblak.
This one is about crazy Greek guy that escaped from madhouse in woods right in the time that group of scouts set up a camp in the forest nearby. 

I tried to do more graphic style and to focus more on the shape language than rendering. Not easy at all but I had fun doing it. Also it's nice to change and practice different rendering styles.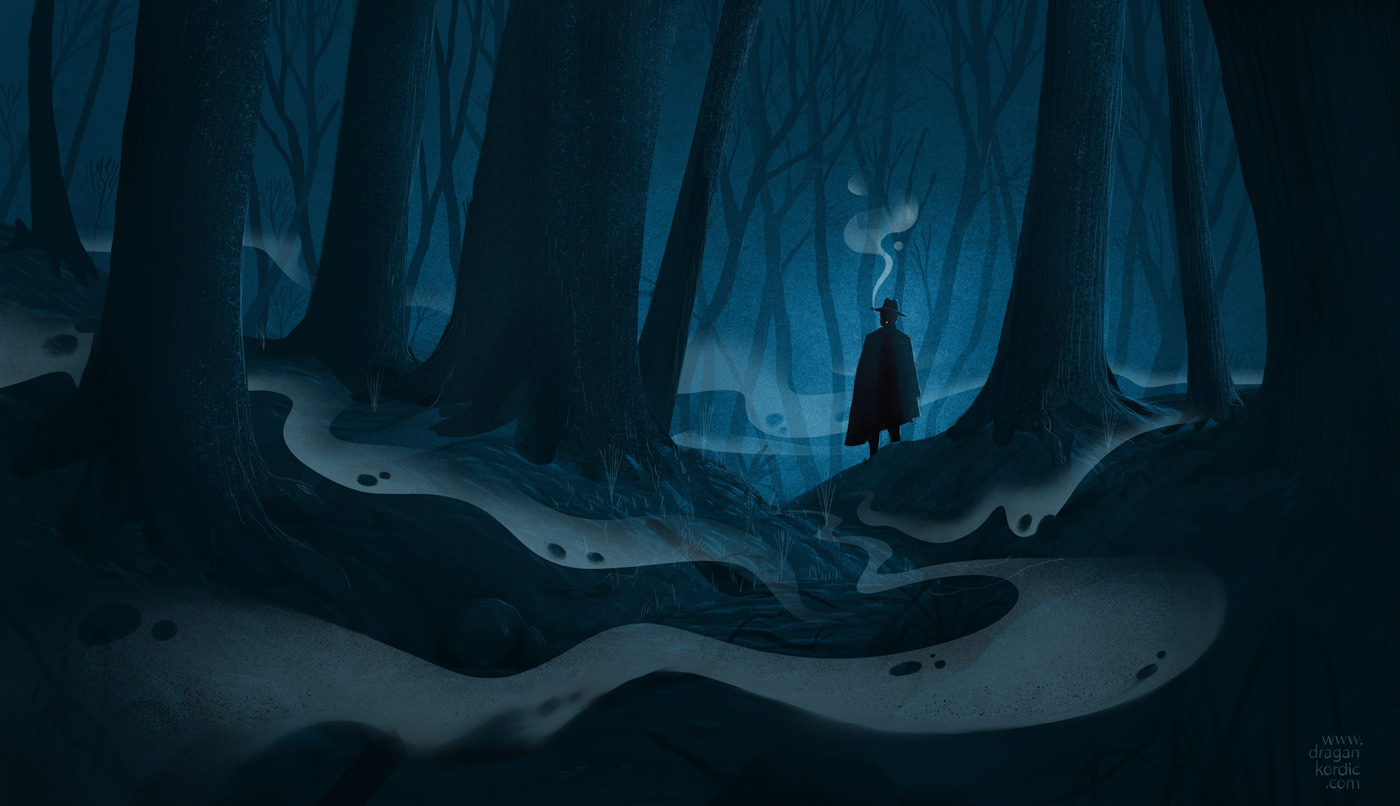 On his way to the camp lonely scout encounter a man in the woods. 

This piece is almost monochromatic, all except that cigare. Now I see it really simple but I had struggled a bit doing it for sure :)