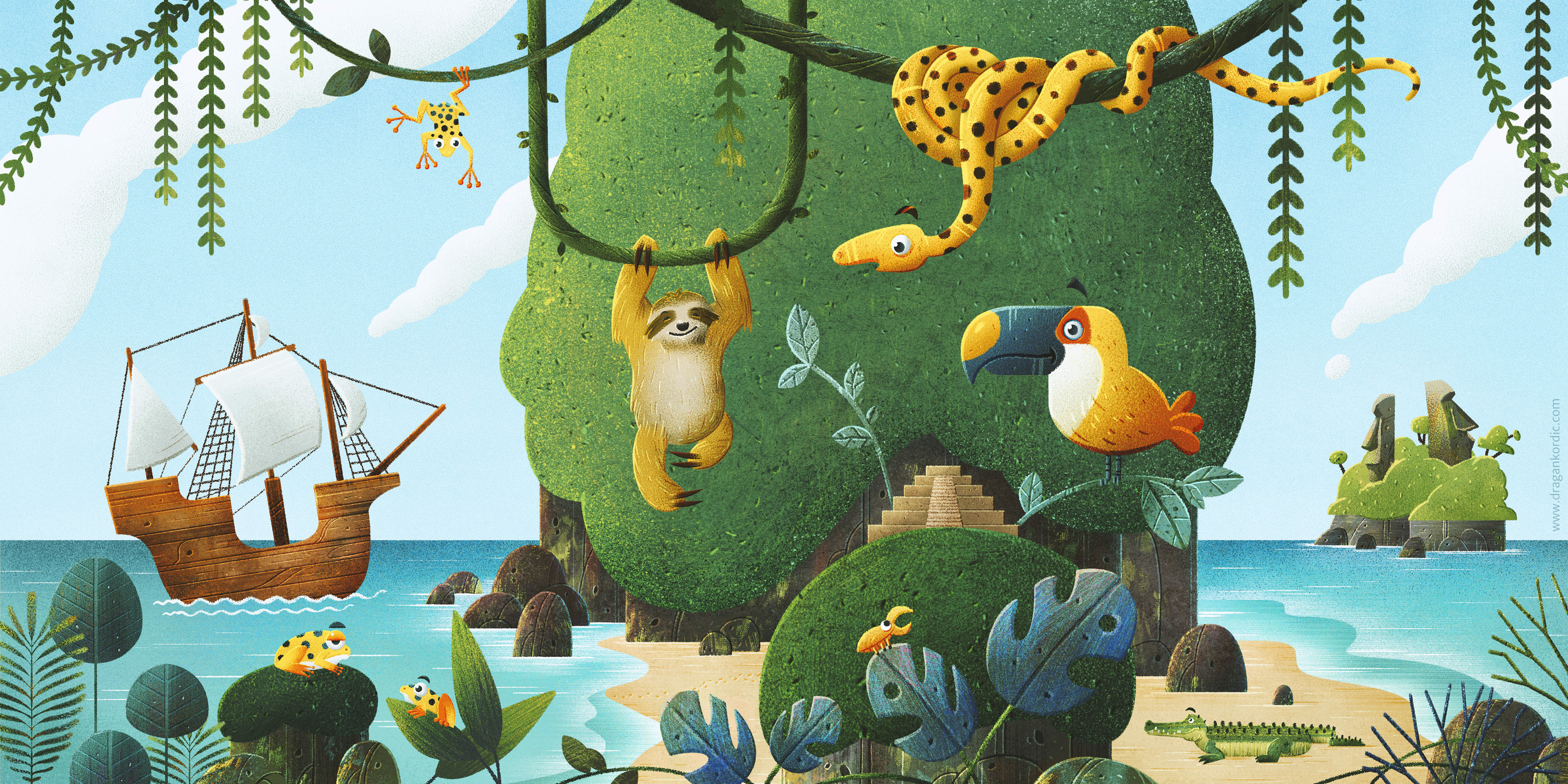 "Welcome to the New world"
This one is made as a follow up on a big illustration for 3 spreads in Brickzine - kids magazine. I had luck to be an art director for Brickzine and that gives me an opportunity to fill some pages with my illustrations, and I use that to make some practice in different styles. I used it than as a starting point for a bit smaller but not less fun personal illustration.
Original illustration and sketches
Since this illustration was used as a background in a magazine there is lot's of free space for text. 

Process
For final illustration I moved elements closer to big island in the middle, dropped UFO's :) and added hanging sloth with vines. Since I don't have any text in this version there is no need for extra space.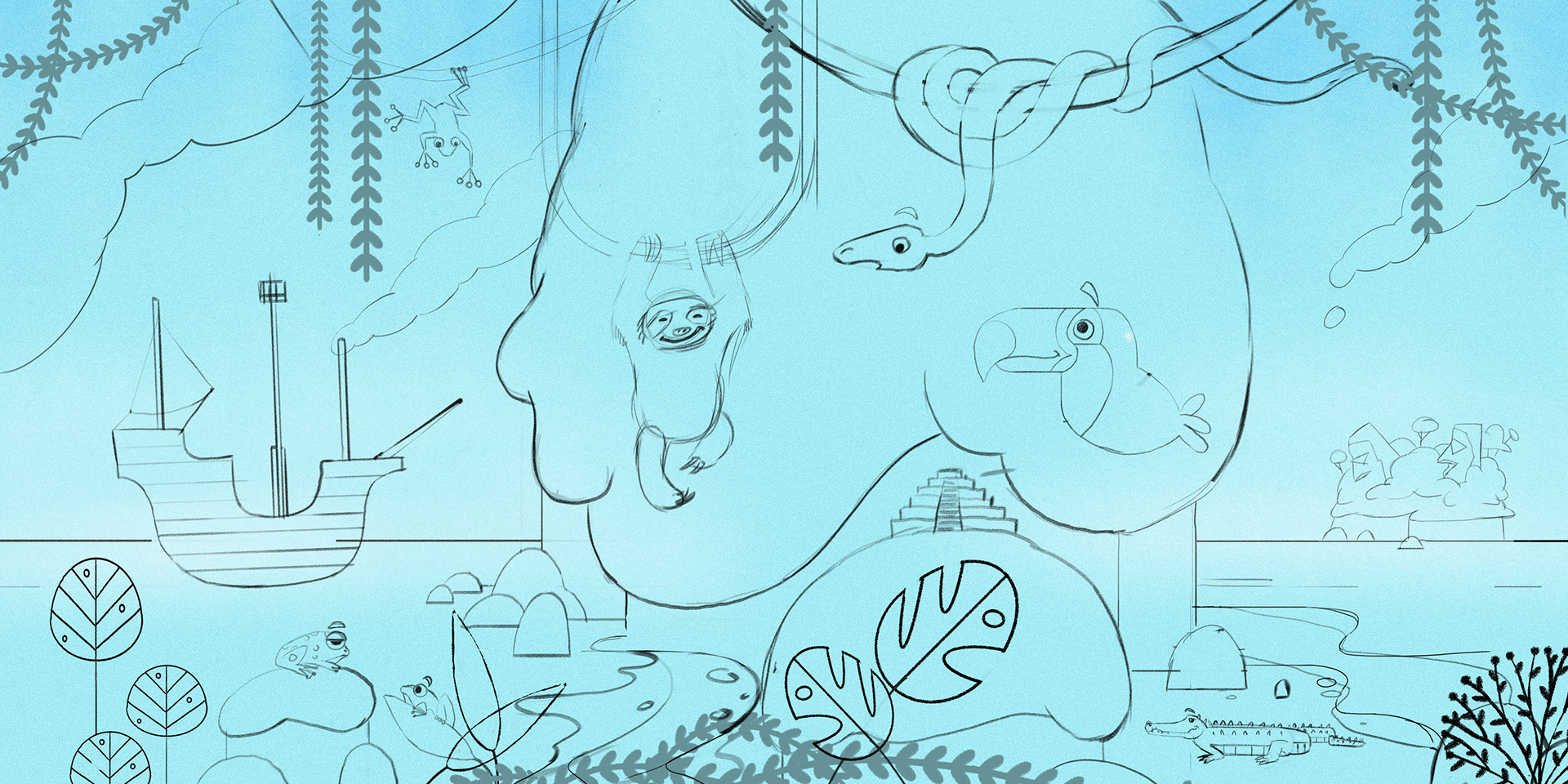 Here is how I layered elements. Since each element has few layers on its own I tend to make them into smart object and finish them as a separate files. That way my original file stays more organized, and its much easier for my system to handle. 

I started to use pen tool in Photoshop more and more. It makes cleaner vector like shapes, but with textured edges, which I prefer. Also it makes me more free to move from naturalistic shapes which tend to do and to make more stylized shapes with less detail. 

Thank you for reading and watching, you can see more details below.
Cheers, Dragan
or send an email at
 hello@dragankordic.com
Close ups of final illustration